The B2B eCommerce business model is gaining substantial traction due to its innumerable benefits and opportunities. This business model also recorded significant growth during the COVID-19 pandemic. Before discussing how B2B has helped firms amid the COVID-19 pandemic, let's dive deeper into its real meaning.
Business-to-business electronic commerce, also considered B2B eCommerce, is the method of sale of goods or services between businesses through online transactions. B2B sellers offer advantages to various wholesalers, manufacturers, distributors, and other B2B sellers by enhancing buying efficiency and effectiveness.
COVID-19 pandemic triggered the growth of the B2B e-commerce industry
According to a study by Astute Analytica, the global B2B e-commerce industry experienced a sudden boost in terms of revenue. The pandemic positively affected the market and is expected to have a long-term impact on the market. During the pandemic, companies started adopting online methods, which is forecast to have an unprecedent impact on the future as well. Here is a thorough study describing how the pandemic has triggered the growth of the pandemic.
Following the pandemic, manufacturers were seeking an omnichannel platform that would allow them to have a fully automated experience. Furthermore, e-commerce platforms allow customers and companies to interact constantly and actively. Thus, to get through these difficult times, manufacturers started working on their B2B e-commerce strategy. According to information from International Trade Administration, businesses shifted to the pandemic-proof eCommerce sales channels due to various restrictions that halted in-person activities in the affected countries. Moreover, Brazil, Spain, and Japan experienced a high increase in several businesses shifting to an online model during the COVID-19 pandemic. The same source suggests that small B2B companies in Brazil and United Kingdom recorded considerable growth due to a significant rise in online revenue from the pre-COVID online sales figures.
Industries all across the world have been shut down due to strict lockdown restrictions imposed by the COVID-19 pandemic. Thus, various manufacturers suffered a substantial downturn in their economies. Moreover, companies also experienced supply chain disruptions due to changing consumer choices related to delivery preferences, payment options, travel constraints, and other uncertainties.
Recognizing the potential scope of the industry, various companies made efforts to help other companies. For instance, Alibaba's business-to-business marketplace unveiled its online global trade show aimed at helping pandemic-hit merchants. The event was held in May 2020 and attracted the participation of nearly 200,000 wholesalers.
Popular Steps Taken by Businesses to implement B2B e-commerce strategies
Manufacturers have resorted to a variety of B2B e-commerce strategies to boost income and improve consumer satisfaction. Customers' business experience is being enhanced with the help of new technology that supports online purchasing.
Businesses are using technology to address customer concerns by introducing concepts such as customer communities. As a result, it allows customers to communicate their problems and get advice on topics of mutual interest, such as products and menu offers.
Businesses are also updating their applications through efficient information assets and developing high-performance platforms. These initiatives use big data analytics to enable better decision-making.
B2B is helping businesses make the customer experience more personalized. As a result, it allows firms to maintain customer trust and develop everlasting relationships.
Apart from that, other benefits such as inbound marketing and content marketing have grown to new heights in terms of raising awareness and driving traffic.
Mobile commerce and split testing are emerging as new trends that help efficiently improve website navigation, page layouts, and more. Moreover, businesses can also utilize customer relationship management tools to manage and communicate sales possibilities related to servicing, parts, and regional patterns, as well as gain improved visibility into demand projections. The gathered data can also be used to predict downtimes and potential parts, as well as to guide corporate planning.
Future Scope of the B2B E-Commerce Industry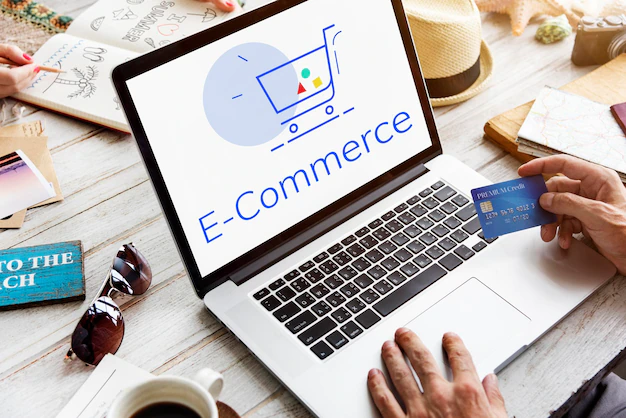 The pandemic has changed the outlook of the entire B2B eCommerce industry, forcing companies to adopt digital methods. Moreover, it is expected to have a long-term impact on the market as large enterprises are also adopting digital methods to enable efficient communication. The study by Astute Analytica states that the global B2B e-commerce market is forecast to record steep growth in terms of revenue by registering a CAGR of 14.1% during the forecast period from 2021 to 2027.
Package locker from Stowfly in Seattle is a smart and convenient way to get rid of this serious concern. Book a safe place with us to receive your package and we store it for you.
Read More: 5 Ways to Utilize the Internet For Your New Business
Apart from this, if you are interested to know about Expand Your Business then visit our Business category.