The Food and Drug Administration (FDA) regulates food packaging in the United States. Their job is to ensure that food packaging is safe for consumers and doesn't cause any health problems. Some food packaging materials, however, are known to be hazardous to one's health. Here's what you need to know about food packaging safety.
What Is Food Packaging?
Before understanding food packaging safety, we need to know what food packaging is. Food packaging covers, surrounds, contains, or shields food. The primary purpose of food packaging is to protect food from contamination and extend the shelf life of food by reducing moisture and air exposure.
According to the World Food Programme, more than 300 million people worldwide are starving or malnourished because of how quickly food in developing countries goes bad. Thanks to food packaging, you can buy perishable items from the store without using them immediately. You can store them in your kitchen until you're ready to use them or re-cook them.
How Does Food Packaging Make Food Safe?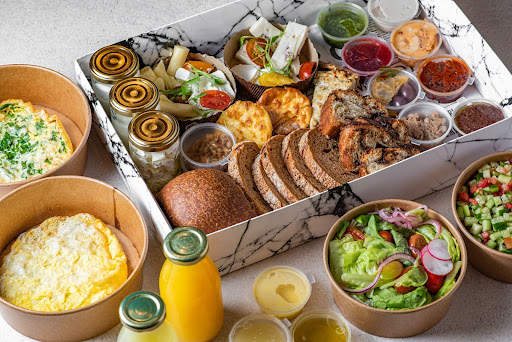 The primary job of food packaging is to make food safe to eat. That means that any food packaging should protect its contents from contamination and make the food as hygienic as possible for human consumption. Some of the ways food packaging does this include:
Covering foods with a material that keeps bacteria, viruses, and other pathogens from coming into contact with the food.
Creating an impermeable barrier between the food and its packaging so bacteria and other pathogens don't leak out.
Containing the food in a hermetically sealed container to expel air prevents oxygen from extending the food's shelf life.
Commonly used material for food packaging
Various materials are commonly used for food packaging, and it is important to know the safety concerns associated with each type. Here's a look at some of the most common materials used for food packaging and what you need to know about their safety:
Paper
In addition to being one of the cheapest materials for food packaging, paper is also environmentally friendly. Its porous structure makes paper packaging excellent for moisture and air barrier protection. Depending on what the dyes and inks are made of, they may not be safe. For example, kraft salad bowls are made of recycled paper and coated with a safe material for food contact. 
Plastic
This material is a durable and waterproof material used for many food-packaging purposes. This comes in several types, which are defined by its chemical structures. Polyethene, polypropylene, and polyvinyl chloride (or PVC) are the three most common plastics. PVC is only suitable for indirect contact with food as it contains chemicals called chlorines, which are toxic. It is mostly used in buildings, health care, and more. Bass Hill plumbers make use of PVC pipes for various plumbing needs. Polyethene and polypropylene are both suitable for direct food contact. These plastics should not be scratched or abraded, as this can expose a non-food material underneath, creating a barrier failure. The plastic should also be free of odors and colors and have high melting points. 
Glass
Glass has been used for decades to package foods. It is an inert material and one of the strongest materials available. It is also one of the more expensive materials to use. The glass used for food packaging (e.g., glass jars) is extremely purified and free of minerals that can create impurities, particles, or colors.
Like plastic, glass is a semi-rigid material that can suffer damage from sharp objects or abrasions. It is also brittle, so it may break under pressure. Glass food jars are used for both sealed and open-top containers. Closed glass jars keep foods preserved and protected from bacteria, insects, and other forces that cause food spoilage.
Once the jar is opened, it should be used promptly, and the jar should be re-closed and kept cool and dry to prevent spoilage. Glass packaging can also be used for long-distance shipping, as it can withstand vibration and shock without breaking.
It is crucial that before deciding on the food packaging for your business that you read and understand the specifications of any packaging material you intend to use. It will ensure that you are using the correct materials and are in compliance with food safety regulations.
How to tell if the food packaging is safe?
There are several ways to differentiate safe food packaging from an unsafe one.
BPA-Free. BPA (Bisphenol-A) was widely used in food packaging before it was banned by the US Food and Drug Administration (FDA) in June 2019. BPA is a plastic chemical linked to health problems such as cancer. If you're buying new food packaging, make sure it has BPA-free thermal stickers or markings. Also, if you use reusable plastic food containers, ensure they are BPA-free.
1. Plastic Lids.
When buying plastic lids for food containers, ensure they are free of scratches and abrasions, as these can lead to bacterial growth.
2. Rubber seals and gaskets.
Reusable food packaging with rubber seals or gaskets may contain phthalates (another chemical linked to health issues and banned by the FDA), so it's better to go for PVC-free ones.
3. Metal closures.
The metal closures that secure lids onto food containers should be free of lead as the FDA bans this chemical.
4. Paint and coating.
The food packaging paint and coating should not contain any chemicals that are hazardous to health.
What should you know about food packaging tags?
Always check the tag as it will contain important information about the food packaging, for example:
1. Material used
The tag should include the materials used to make food packaging. You should avoid purchasing plastics with BPA and phthalates, as they have been linked to health issues. Food packaging made from cardboard, paper, glass, and aluminum is safe.
2. Recyclable/Reusable
If you commit to reducing your plastic usage, look for food packaging that is recyclable or reusable. Reusable food containers and packaging can extend the shelf life of your food and save you money.
3. Safety and maintenance
Check on how you should safely use and clean the food packaging; also, if the material needs any special care.
Conclusion
Making sure that your food packaging is safe and of good quality doesn't have to be a tedious process. By following the tips above, you can be sure to buy reusable food packaging that is free from chemicals linked to health issues and environmentally friendly.
Now that you know how to identify safe food packaging, you can buy food containers and packaging that will not endanger your health or harm the environment. Reusable food packaging can save you money and help you cut down on waste. You can enjoy safer and healthier meals while reducing your carbon footprint with careful attention to detail.