The importance of marketing is not unknown to any entrepreneur. To grab the attention of potential clients successfully businesses must be strategic . And in this digital sphere, the best way to promote a brand and its products/services is through SEO strategies and PPC campaigns. Though they are part of digital marketing, they are two different approaches, helping entrepreneurs establish brands and businesses online.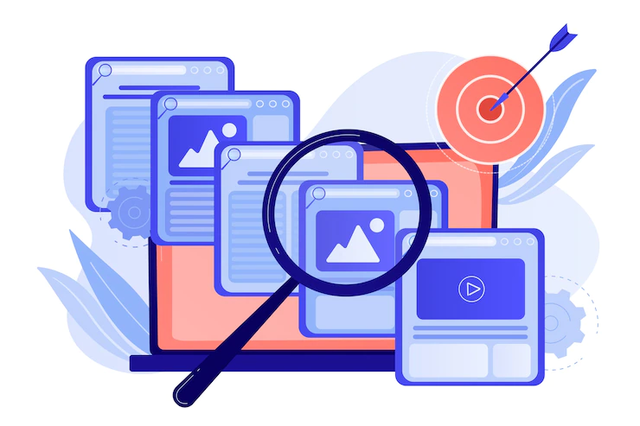 But what if both the approaches are merged together? Let's find out how PPC and SEO can help businesses if both strategies are combined.
Importance of SEO
Search Engine Optimization or SEO is a process that assists to increase and improve traffic to a website. SEO is, in fact, a great digital marketing tool. If you're looking for organic ways to reach millions of customers, then the latest SEO strategies can help.
The following points will help you understand the importance of SEO in marketing your website:
Improves your website ranking:
Users must find your website very easily. Hence, your website needs better visibility. Consequently, your website should appear higher in Google searches. Using the latest SEO techniques and relevant keywords, you can easily achieve higher rankings for your website.
Boosts traffic:
Users easily come across your website when you work on improving its visibility. Consequently, your website gets more viewers. Thus, SEO brings in more visitors.
Building trust:
Gaining the trust of your customers is also important to your business' success. Fortunately, SEO can help you with this. The websites that appear on the first page of Google are more trustworthy. It is certainly not possible without SEO.
For User-friendliness:
With today's latest SEO strategies, it is possible to develop responsive websites. In this way, users from any type of device can enjoy the site.
Importance of PPC:
PPC or Pay per Click is a unique strategy of promoting business in the digital space. Whenever we open a website, we can see advertisements that mostly appear on the sides of it are PPC ads. For the PPC ads, you only have to pay for the many clicks you receive from the ads.
Following are the points that will help you understand the importance of PPC ads for the promotions of your website.
Attracts viewers easily: PPC ads begin attracting viewers as soon as they go live. Interested people will click on the ads to find out more. In this way, you gain viewers quickly.
To earn more revenue: PPC ads are an easy way to earn more revenue for your business easily and quickly.
Achieve your business goals: Running PPC ad campaigns can improve brand awareness and boost sales simultaneously. Moreover, they improve conversion rates.
It's under your control: You can always control everything about PPC ads. You can easily select the platform where you want your ad to appear after identifying your target audience. In addition, you can also control a variety of other important factors related to your ads.
What happens when SEO and PPC work together?
Both SEO and PPC are effective ways to reach your business goals. To understand how SEO and PPC can help in business growth by working together, continue reading.
Improve visibility:
Using relevant and appropriate keywords in your ads can help you rise to the top of search engine results. Furthermore, you can purchase PPC ads with that keyword that have received higher bids. Thus, your ad will appear at the top of the list. By utilizing proper keywords and PPC ads your ad can easily appear at the top of the search result. Thus, SEO and PPC together can improve the visibility of your ads.
Bring back the previous visitors:
Utilizing SEO strategies with the help of the companies that provide SEO services in India always brings in more customers. Having more visitors does not necessarily lead to a higher conversion rate always. Hence, you should use PPC to increase conversion rates. The purpose of PPC ads is to remind shoppers to purchase what they need. You can easily convince buyers to buy what they were considering buying later if your PPC ads appear later and display in Google's ad space. Thus you can get back the visitors who have previously visited your page.
Check if the Keyword is effective:
Isn't it rather time-consuming to understand the effectiveness of the keywords for your ads? Certainly yes. However, there is an easier way to find out if the keyword would work successfully or not. The way is PPC advertising. With the help of experts from companies that offer PPC services in India, you can verify it. PPC advertising is a convenient way to experiment with a keyword. You can choose a keyword and see how it works. It is fine to use your keyword if it works well for you, otherwise, you can find another one that works.
Get enough data:
Decision-making is a vital stage. But without adequate information, you can never be able to make it. When SEO and PPC work together it's a great chance to gain enough information to speed up the process of decision making. You get a clear view of the conversion rate, CTR, and also about bounce rate. How can it be useful? You can easily see if the keywords you are using are working or not by looking at the results. Besides, if the keyword is relevant at all. By looking at the bounce rate, you can see that there is room for improvement. Hence, you must think of using both SEO and PPC as both these are equally important for the exposure of your website.
Conclusion:
To grow your business appropriate promotion is necessary. Both SEO and PPC are the most convenient ways to make your website visible across the globe. However, integrating SEO and PPC is always beneficial for your business. So why not take the help of specialists from the best digital marketing agency and accomplish your online goals.