A family's dining room is often the gathering place for meals and friendly conversations. An attractive and delightful aesthetic can make any social gathering, whether for family or friends, feel more comfortable and inviting. Everyone will be drawn to its beauty if you decorate a room properly. We both know that marble dining tables and chairs are all the rage in home decor. A house of Bling furniture has a wide variety of elegant marble dining table and chairs that make your room aesthetically pleasing. Affording yourself the pleasure of marble tables is a wise decision. But hold on! Do you remember the key considerations you made before purchasing a marble table for your dining room?
In this post, you are starting to read; we have gone through in great detail how to select the ideal marble dining table for your home.
What is your preferred size?
You can't get a suitable dining table without first determining the dimensions of your dining room. If you want your dining area to look its best, you should shop for a marble table that is the exact size of your space. This is because marble dining tables are large, restricting the amount of furniture that can be accommodated in the area. To determine the proper dimensions for your dining table, draw a line on a piece of paper to indicate where it will go. Considering the table's dimensions—height, breadth, and length—will help you set up your marble dining table in the dining room without a hitch.
Examine the available options in terms of design and features.
An appropriate marble dining table is a substantial financial commitment. You can choose various shapes and sizes, from a simple round marble table to a more elaborate rectangle or oval table. You can select from several different possibilities. However, you should have a firm grasp on which designs work best in your space and complement the aesthetics of the rest of the room. Second, you need to be aware of which style has the potential to be effective. A random collection of styles may not satisfy your needs.
Set a colour scheme
Most people only consider the smooth, white surface of marble dining tables. And that's not the only shade available. For instance, if the colour of your dining room is black or some other bright colour, you can select black or gold marble as the colour of your countertop. You can choose from a wide range of colours, from red to green to taupe. You can't improve the room's aesthetic if you have a marble dining table that clashes with the rest of the decor.
Pros and cons of marble dining table
Marble's beauty and sophistication are the material's primary selling point. Having a massive marble table in your lavish dining room does more than only increase the area's aesthetic value; it also leaves guests in delight. Since there must be benefits and drawbacks to everything, let's find out the main pros and cons of the marble dining table.
PROS
Marble is a one-of-a-kind and long-lasting material that can be used to enhance the look of any residence.
Since they are not manufactured using hazardous materials, marble dining tables are eco-friendly.
The stunning portrayal of nature gives the impression of luxury.
It's a classic that will never go out of style, making it an excellent choice for both traditional and contemporary decor.
CONS
Because of its density and thickness, marble requires a sturdy base that can take its weight.
You should pay special care to it because it is highly vulnerable to acids.
Marble is a luxurious material, yet dining tables made of marble are excessively pricey for the average consumer.
Final words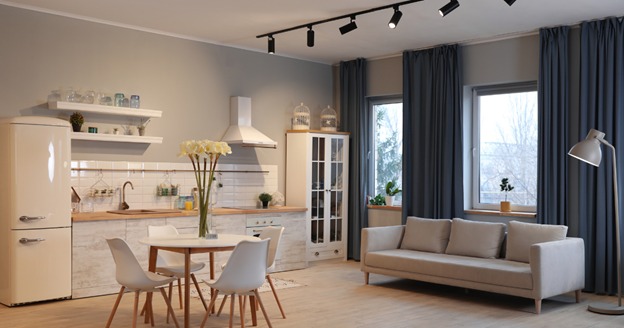 When selecting a table for formal dining, marble is still the material of choice for the affluent. The popularity of marble dining tables is hardly surprising, given that the stone's inherent beauty and allure have attracted admirers. Marble's natural and vibrant patterns are one of the material's most attractive features. This is something you can't get with artificial alternatives. Buying a marble dining table and chairs requires careful consideration of your needs. Alternately, you might visit the house of bling furniture to choose the suitable premium marble dining tables and chairs.

Author Bio:
Kamil Riaz Kara is a content contributor at Mainstream and associated with digital marketing for the last seven years. Presently working at Digital Eggheads, a digital marketing agency in Pakistan.
Apart from that if you want to know about Comfortable Office Chairs for Better Productivity then please visit our home improvement page