Loss of good digestion and smile are the two main things due to absence of teeth. It can be due cavities at early age, or any other reason people mostly have tooth aches. There is tooth loss that has increased the need of dentists and dentures. It is a complete solution for tooth losses, ensure better chewing and good digestion. People do feel shy to go outside and talk to people if they have a loss or have a decayed tooth. So in this situation, dentures can really help them boost their self-confidence and make them love themselves.
Dentures are made to replace lost teeth and are supported by the surrounding tissues of the oral cavity. Most dentures are removable, but many dentures mainly rely on bonding and clasping onto teeth or dental implants so they are fixed. Dentures are artificial teeth that replace lost teeth and help in improving the person's appearance and chewing capability.
Advantages of using Dentures
If you lack the proper function of your teeth, then a lot of things are compromised like eating properly, talking, etc. There are solutions to fix these problems with dentures. Let us check out the many advantages of using dentures such as:-
#1 Increasing the chewing capability
It improves our chewing capability to get all the necessary nutrients and vitamins from our food, which ultimately helps to improve our health. A person without proper teeth can only survive on a liquid diet which is not sufficient to provide all the nutrients that the body requires; therefore, the need for dentures is pivotal to get the necessary nutrients required by the body.
#2 Protects the remaining teeth
Dentures can also help in improving the health of the remaining teeth so that they do not decay. Dentures can help in protecting the rest of the teeth from any kind of decay so that they can be healthy.
#3 Improving the physical appearance of a person
It also helps in improving the physical appearance of a person by filling up the gaps of lost teeth. Nowadays, the physical appearance of a person is really important to showcase the person's first impression. Therefore dentures can help those people who have a lost tooth and struggle to present themselves.
Dentures also help us to speak and pronounce words clearly, which can be very difficult if we have lost teeth. A better pronunciation of words will help us to better communicate with people and improve our communication skills. Lack of teeth does not allow you to speak or pronounce properly.
Dentures also help in improving the self-esteem of a person and increase their confidence. In addition, it will help in removing the shyness of the people who struggle to go outside and talk to people because they cannot present themselves as they have lost teeth.
#4 Durable and cheap
Dentures are very durable as compared to our regular teeth and are also very cheap so that everyone can afford them. They are made up of very strong material that does not decay or break easily. Therefore, if we apply a denture once, we can forget about changing or repairing it.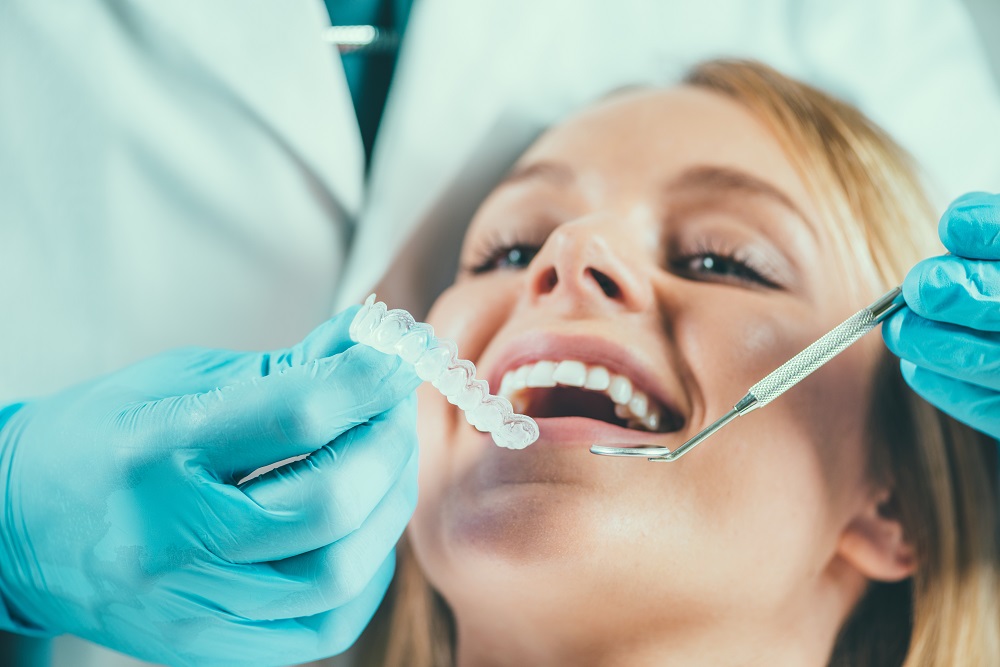 The Bottom Line
So, from the above-mentioned points, it is clear that dentures can improve a person's health and Quality of life. So if you have a lost or decayed tooth, then it is a much feasible and better option to replace it with dentures as they are durable, cheap, and easy to use, and most importantly, an aid to boost your self-esteem. Use Dentures For Your Beautiful Smile
Tags: dentist, dentures, Dental care
Author bio: I am Amelia Varley, a qualified blogger. Here you can see my skills which give you small ideas on understanding all the concepts with different themes. I love to write the blog on different topics, like health, Dentist, home décor, Automotive, Business, Food, Lifestyle, Finance, Flowers etc.
If you like to add video in content please add below link or code in your html part