Have you been feeling down lately with no relief in sight? If so, you're not alone. Everyone feels sad from time to time. Sometimes these feelings can last longer than usual. The following are some natural and practical tips you should try if you're struggling with your mood.
Get Some Exercise
Exercise is one of the easiest ways to boost your endorphins and lower your cortisol levels. Even if you're not in the mood to do so, get up and get moving. You don't need to leave your house to experience a great workout.
Some simple stretches and home workout videos are a great way to get your blood pumping. You could even put on some energizing music and dance in your living room for a while.
Working out every day can even help you sleep better, which also has a direct impact on your mood and quality of life.
Enjoy Some Time Outside
Studies have shown that there is a positive correlation between spending time outside in nature and increased feelings of wellbeing. While getting out of the house might be the last thing you want to do if you're constantly feeling down, it's important to try to do so anyway.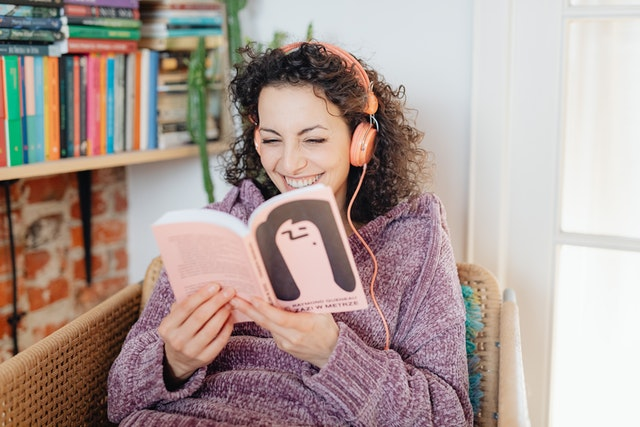 If you have a backyard try to spend a little more time outside and read or write. You can even head down to your local park or botanical garden in your community.
Warm sunshine and being surrounded by nature can have a positive effect on your mood and sense of wellbeing. It's also natural and completely free.
Try Journaling
Do you have a hard time expressing yourself or are dealing with unresolved issues from your past? If so you might want to give journaling a try.
While writing may seem like a daunting task for some, it's one of the best ways to improve your mood when you are constantly feeling down. Writing can give you a cathartic release that allows you to work through unresolved issues and feelings which may be contributing to your negative mood.
Journaling can even help you notice patterns in your behaviors or your moods that you may not have seen before. Try to take at least fifteen minutes out of every day to write about what you are feeling. You could even keep a gratitude journal where you can focus on the positive aspects of your life.
Consider Natural Supplements and Gummies
If you feel like you are doing everything you can to make a positive change and it isn't working, there are other alternatives you can try. For example, delta 10 gummies can help improve your mood and reduce your anxiety safely and effectively.
Delta 10 is naturally derived from hemp and is a rare cannabinoid that produces a more mild and euphoric "high" than marijuana does. It can also be used to help you sleep if you suffer from insomnia. Be sure to do your research and find the right product that fits your needs and your lifestyle.
Seek Professional Help
It's okay to ask for help, especially if you've been struggling for a while. Everyone gets upset sometimes, but it's important to know that professional help is available for you if you cannot shake your bad mood.
Reach out to someone online or call a local therapist who can help you work through your depression and provide you with positive coping skills to enhance your quality of life.
Call a Friend for Support
When you're feeling down you probably don't want to call or visit anyone. Unfortunately, this is the worst thing you can do when you are feeling sad.
People are social by nature and need that personal connection to maintain good mental health. Even those who consider themselves to be more introverted must still reach out from time to time.
If picking up the phone to call someone seems to be too large of a task, then reach out online. There are plenty of online support groups for those who are suffering from depression.
You Are Not Alone
If you're struggling to overcome your sadness just know you're not alone. With the right support and coping strategies, you can learn to work through your feelings, boost your mood, and improve your quality of life.
Apart from this if you are interested to know about Mental Health Is Affected During a Pregnancy then visit our health category.