With fuel efficiency easily ranking among their top attributes, motorcycles are becoming an increasingly appealing option for transportation. They're small and easy to park, they can go just about anywhere, and they can travel at reasonable speeds even when larger vehicles are stalled in bumper-to-bumper traffic. Best of all, they're fun. There's nothing like the thrill of being exposed to the open air while traveling along highways and city streets. However, before you head out as a new motorcyclist, it's important to ensure your safety. Following are five tips to help you get started.
1. Begin Each Ride With a Safety Inspection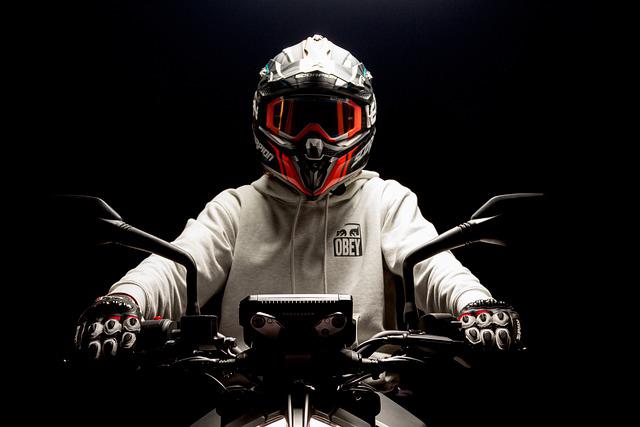 Motorcyclists are often portrayed as jumping on their bikes and immediately riding off. However, responsible riders start each trip with a quick safety inspection. Although this is less convenient than the "get on and go" method, it greatly minimizes the risk of accidents. Many motorcycle crashes are the direct result of mechanical failure. A quick inspection will help you spot and correct existing or developing issues before you're already in motion. Checking for things like loose parts, small holes, low fuel, and oil leaks will ensure that you're not confronted with unfortunate surprises while traveling at top speeds.
2. Choose the Right Motorcycle
One of the most common mistakes new motorcyclists make is buying the biggest and most powerful bikes they can afford. Although you can certainly work your way up to a veritable monster, you want a motorcycle that you can actually handle. Many modern and small-sized motorcycles offer outstanding performance and power. You might be surprised to discover that a modest choice provides the thrill you're seeking while still giving you the benefits of excellent handling and control. When shopping, consider factors such as a bike's wet weight, power-to-weight ratio, and overall power. Before finalizing your purchase, look for motorcycle rentals near me and test a few options out.
3. Get Geared Up
Car accidents can be life-altering. However, in these events, drivers and their passengers have the benefit of seat restraints, airbags, and a physical barrier between their bodies and the ground. They aren't directly exposed to the road upon impact. As a motorcyclist, the only way to protect yourself from serious physical injury is by investing in durable, high-quality gear. Although you might be tempted to spend the majority of your budget on your bike, set plenty aside for quality riding boots, gloves, a jacket with armor, and motorcycle pants.
While wearing a helmet is a contentious subject, you'll definitely want one of these too. Most motorcycle accidents occur at relatively slow speeds. A helmet will keep your head protected during impact events and greatly minimize the risk of traumatic brain injury. A full-face helmet will reliably protect your chin which is the most common point of impact in motorcycle accidents.
4. Check the Weather and Traffic Conditions Before Heading Out
Planning is important for all drivers. However, it's especially important for bikers. Before you jump on your motorcycle for even a short, in-city ride, take a look at the local weather and traffic reports. This will help you choose the right gear for the climate and establish the safest and least challenging route. Although it's a good idea to check the weather the night before a big trip, you should check it again before you actually hit the road. This is especially true during rain and snow seasons when fast-moving storms and constantly changing conditions make last-minute route modifications necessary.
5. Enroll in a Safety Course
A hands-on experience is an excellent form of training. The more that you ride your motorcycle, the faster you'll hone your skills and sharpen your reflexes. However, the best instruction for new motorcyclists is always found in formal safety training. Sign up for a Motorcycle Safety Foundation riding course. Not only will you gain a number of important insights from this instruction, but a certified safety course can also qualify you for a number of impressive benefits. These include discounted insurance rates, the ability to skip your on-the-road test in certain states, and a credit towards the cost of your next motorcycle.
Conclusion
A motorcycle will allow you to travel and experience the world from a completely new perspective. Riding a motorcycle is easily one of the most thrilling and convenient ways to get around. With the tips above, you can minimize the dangers of being out in the open on two wheels.
Apart from this if you are interested to know more then visit our health category.